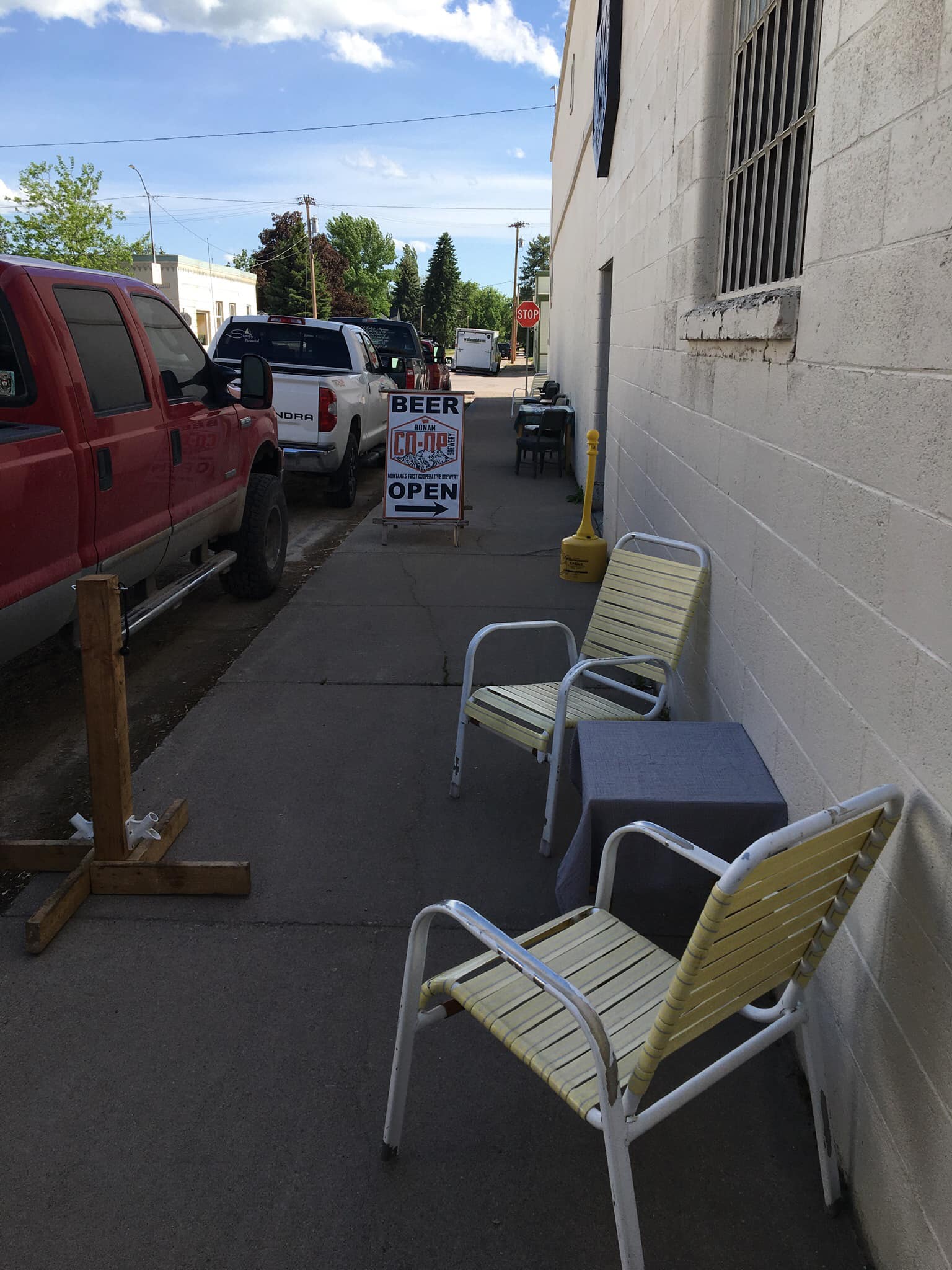 Ronan Cooperative Brewery
In November 2018, we selected the former Masonic Lodge on Main Street as our location.
On Valentines Day 2019, we said "be mine" to brewing equipment from another small brewery in Wyoming. We purchased the equipment, and members hauled the equipment from Saratoga to Ronan.
In October 2019, we were approved for a federal license, and construction began on the old Masonic Lodge. Since then through the dedication and work of our members, we have completely renovated the space. Today, we have a lively taproom with a small brewing area and cold room in the back.
After an unsuccessful national search for a head brewer, board member, Jim Myers, offered to step down from the board and take on the position of head brewer so that we could get started making beer. Brewing began in July of 2020.
In September 2020, in the midst of the COVID-19 pandemic, with masks on, we opened Montana's first cooperative brewery. We are proud to be serving the community members who made our brewery a reality.
Make this Notebook Trusted to load map: File -> Trust Notebook
Details
23 4th Ave SW
Ronan, MT, 59864
(406) 676 - 4677 (HOPS)
Get me there!