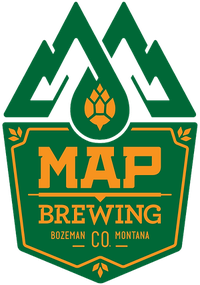 MAP Brewing Co.
MAP Brewing Company sits nestled at the foothills of the Bridger Mountains in Bozeman, Montana. We opened our doors in 2015 and have been offering up award-winning beers, stellar service, world class views, and delicious made from scratch, locally sourced food ever since.
We love being a part of the local community and provide an incredible gathering place for everyone. Whether it's summer on the patio or winter by the fireplace, we are dedicated to providing our guests with an unrivaled brewery experience.
Make this Notebook Trusted to load map: File -> Trust Notebook
Details
510 Manley Rd
Bozeman, MT, 59715
(406) 587 - 4070
Get me there!