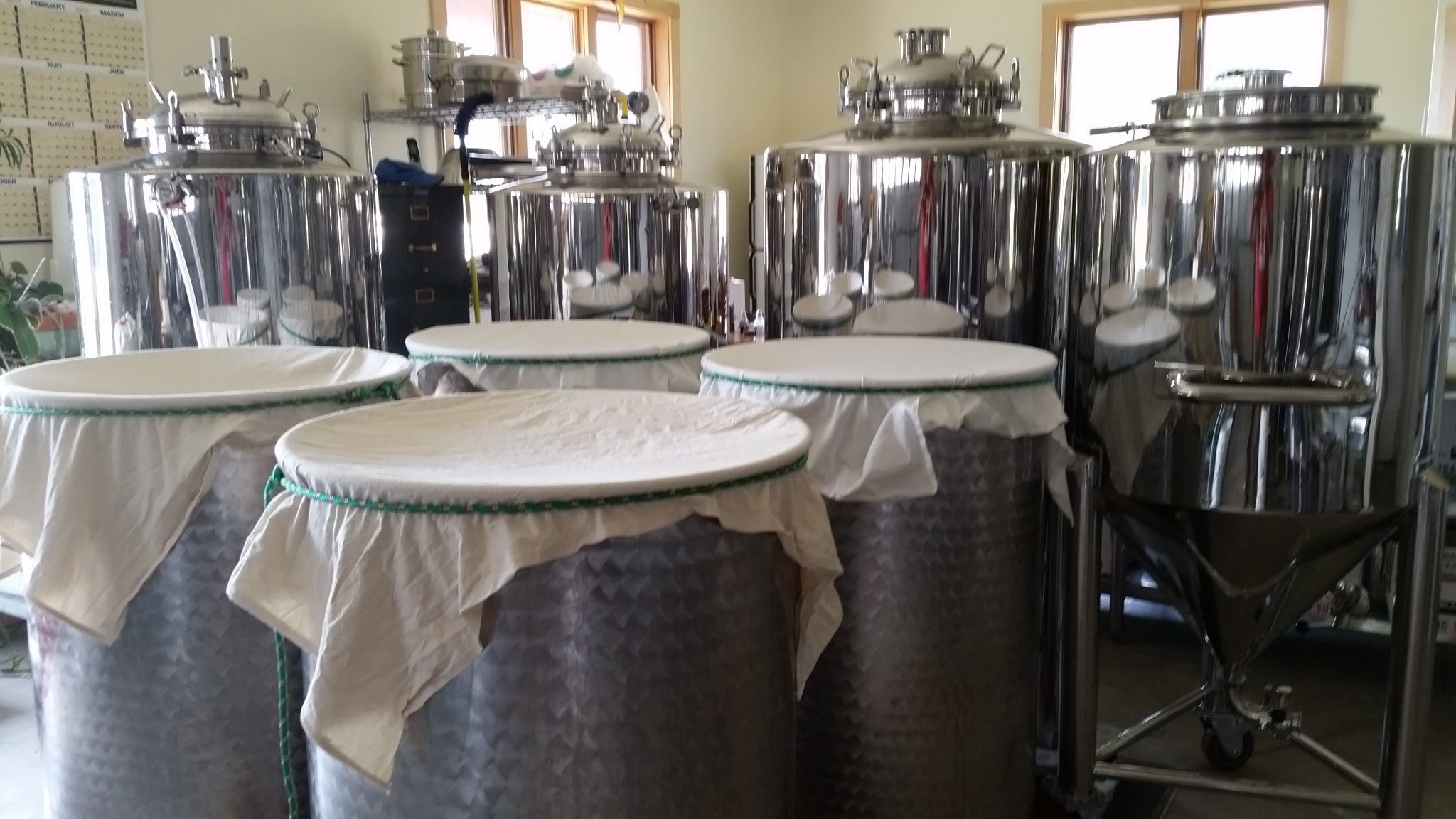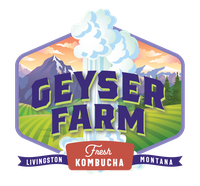 Geyser Farm (Kombucha)
About Our Brew
We start our process with the highest quality organic black and green tea and organic cane sugar, carefully brewed using a small batch method, so that all of the anti-oxidant and probiotic properties are retained. Our goal is to brew the best Kombucha tea to carry exceptional Montana fruit flavors. What truly makes our Kombucha different is the farm! After the initial ferment, Geyser Farm Kombucha is infused with organic fruit we grow ourselves or purchase directly from other organic farmers in the region. Geyser Farm fruits include black currant, red currant, apple, and raspberry. We also source Flathead cherries and occasionally wild flavors such as buffalo berry or huckleberry. The farthest our flavors stray from Montana is the popular but occasional ginger lime. We are not certified organic, but our produce is grown with natural fertility and without the use of pesticides or herbicides. All the other fruits and ingredients are sourced organically.
Geyser Farm strives to be fully sustainable and local. We believe strongly in offering the best tasting, freshest products available grown in an ecologically friendly manner. We do this by keeping the supply chain small. Straight from the farmers to the brewers.
The home delivery portion of the business brings authentic Kombucha to your doorstep in recyclable glass growlers. Our Kombucha is pure and simple, a wellspring of vitality.