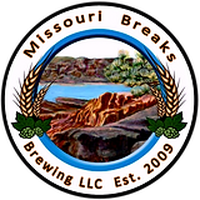 Missouri Breaks Brewing
Welcome to Missouri Breaks Brewing, LLC - Doc' Z Pub. All of our Custom Craft Beer is brewed right here on site using Fresh Grains, Barley, Malts & Hops. From the Mill Room directly to The Brew Room to the Tap. It doesn't get any fresher than that.
We welcome Travelers and enjoy meeting people from all over. We pride ourselves on offering a one of a kind Old Fashioned Pub experience.
Whether it's a Light Golden Beer, a Hoppy IPA, or a Bold Chocolatey Stout, we have the freshest, coldest beer on tap for Whatever Ale'Z.
Good People. Good Beer. Good Karma.
Make this Notebook Trusted to load map: File -> Trust Notebook
Details
326 Main St
Wolf Point, MT, 59201
(406) 653 - 1467
Get me there!