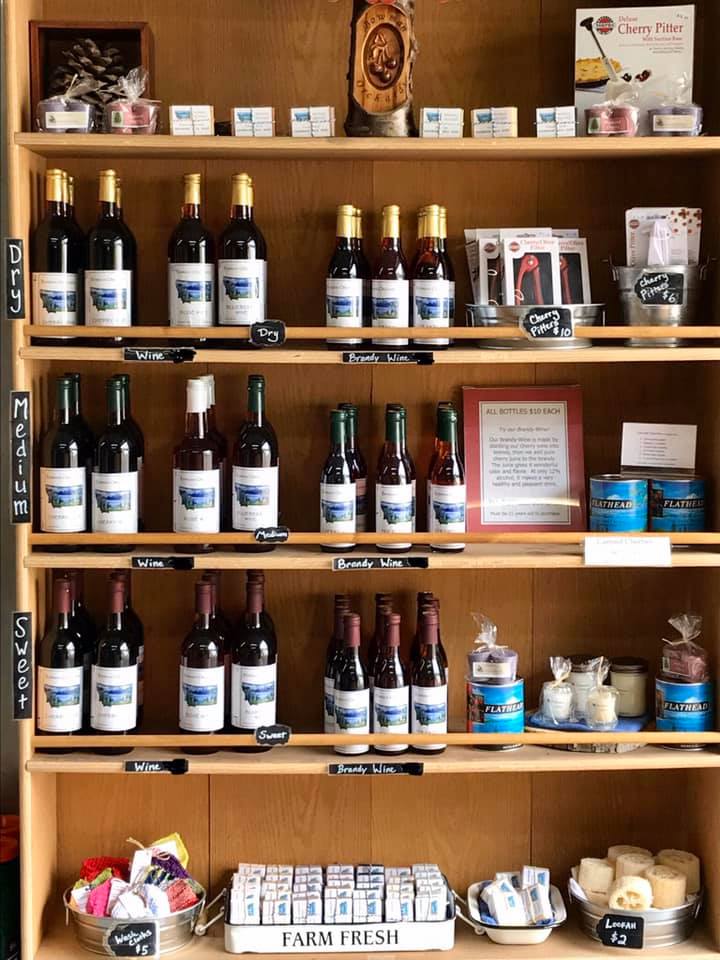 Bowman Orchards
Celebrating 100 years!
1920-2020
Bowman Orchards
For five generations, the Bowman name has been synonymous with cherries on Flathead Lake's east shore.
Over the decades, the family business has grown from a single acre of trees to the two-state operation it is today. As Bowman Orchards celebrates 100 years of operation in 2020, the family looks back at a century of ups and downs..
Our family-owned orchards are located in the northwest corner of Montana, in the beautiful Flathead Valley. We specialize in fresh sweet cherries, selling wholesale and retail through our warehouse located 10 miles south of Bigfork. Other products that we sell are canned cherries, jams, gifts and a variety of fruit wine.
Make this Notebook Trusted to load map: File -> Trust Notebook
Details
19944 Montana Hwy 35
Bigfork, MT, 59911
(406) 982 - 3246
Get me there!