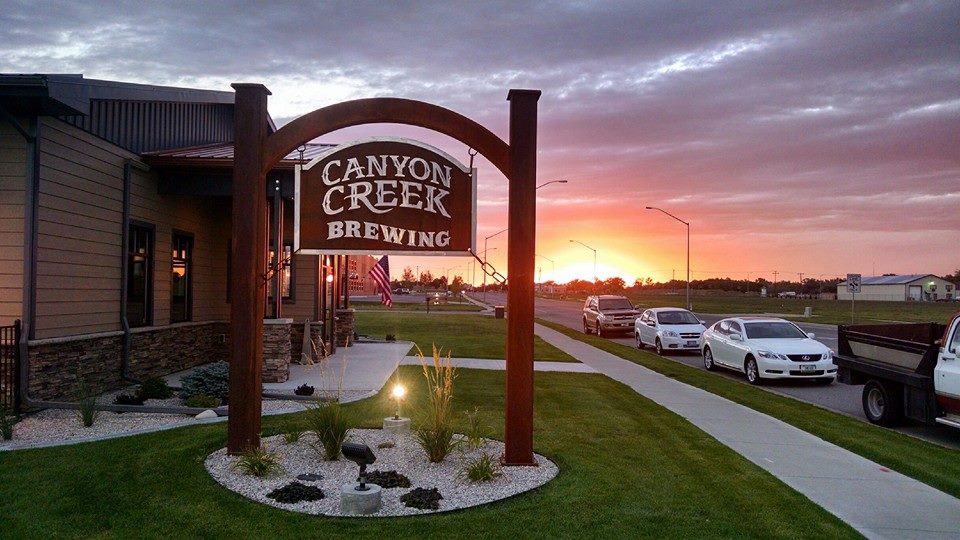 Canyon Creek Brewing
It all started about 22 years ago when our accomplished brewer, Ron Kalvig, began brewing up his own recipes in a converted garage. With great success, many of Ron's friends began to ask, "Dude, when are you going to open your own brewery?"
With the demand for Ron's beers rising, a taproom seemed like a pretty good idea. Construction began in 2011. Starting from the ground up and over two years, ideas that were sketched out on paper were finally a reality. The doors to Canyon Creek Brewing were finally opened on December 19th, 2013. Our roughly 6,000 square foot facility boasts plenty of seating, two bars, two patios, and a gorgeous, hand-crafted, outdoor fireplace.
One of the few taprooms located on the West End of Billings, Canyon Creek provides an environment fit for a beer after work or a party on the weekends. We offer a wide selection of tasty beers and our staff is always ready to give a recommendation or two! From the avid beer connoisseurs to first-time triers, there is something for everyone!
Make this Notebook Trusted to load map: File -> Trust Notebook
Details
3060 Gabel Rd
Billings, MT, 59102
(406) 656 - 2528
Get me there!