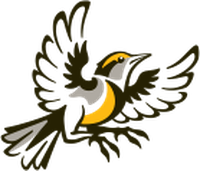 Meadowlark Brewing Co. - Sidney
During prohibition, the Peterson family trekked thousands of miles across the country to find a new home for one-of-kind craft beer… just kidding, we're not that cool.
Meadowlark's creation came about like any other American dream, it was just that, a dream. Our founder, Travis, an avid craft beer "researcher", moved home to Sidney, Montana in 2010 to help with the other family business Sidney Red-E-Mix, which is when the real encouragement from his parents came into play. Sidney, a small town in Eastern Montana was ready for some locally made beer. As with the rest of the country, Sidneyites, Sidneyers, the people of Sidney, were becoming more aware of and thirsty for craft beer. Travis and family saw this new "thirst" very inline with their new goals and dreams, and so the journey began.
Make this Notebook Trusted to load map: File -> Trust Notebook
Details
119 S Central Ave
Sidney, MT, 59270
(406) 433 - 2337
Get me there!